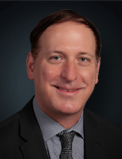 Kevin A. Berry, Executive Director
Email Kevin
Download v-card
P
248.430.8060
Kevin Berry is a trusted advisor who provides valuable but cost-effective expertise to clients in times of crisis, distress and uncertainty. He has significant experience related to litigation support services, forensic accounting & fraud investigations, fiduciary services, turnarounds, workouts and restructurings, and insolvency and bankruptcy matters.
Mr. Berry has been involved in numerous matters involving business valuation, forensic accounting investigations and quantification of economic damages. He is also well versed in bankruptcy litigation matters, including cases involving valuation, fraudulent conveyances, preferences and other financial issues. He is available to provide expert testimony related to each of these issues.
Mr. Berry assists unsecured creditors' committees, secured creditors, debtor companies, and other parties to bankruptcy reorganizations, out-of-court workouts, and liquidations. He specializes in insolvency and bankruptcy matters, reorganization and management of troubled companies, and the restructuring of loan and credit agreements for distressed businesses.
Mr. Berry also provides fiduciary services to parties-in-interest in distressed situations. Mr. Berry has served as Liquidating Agent related to a confirmed Plan of Liquidation in U.S. Bankruptcy Court and has also previously functioned as a fiduciary (trustee for benefit of creditors) related to an out-of-court assignment.
Mr. Berry has experience in a broad variety of industries including contracting, gaming and hospitality, hedge funds, lumber and building materials, manufacturing, pharmaceuticals, pulp and paper, real estate, research and development, and retail among others. Previously, Mr. Berry spent 22 years at Conway MacKenzie, Inc. where he was a shareholder. During his career there, Mr. Berry also spent time serving on the firm's Management Committee and headed up the firm's litigation support services practice for several years.
Mr. Berry holds a Bachelor of Arts degree in Accounting from Michigan State University. He is a Certified Public Accountant (CPA), is Accredited in Business Valuation (ABV) by the American Institute of Certified Public Accountants, and is a Certified Turnaround Professional (CTP). He is also a member of the Turnaround Management Association (TMA) and the American Bankruptcy Institute (ABI) and has spoken on various topics for the Michigan Association of Certified Public Accountants (MACPA) and other groups.